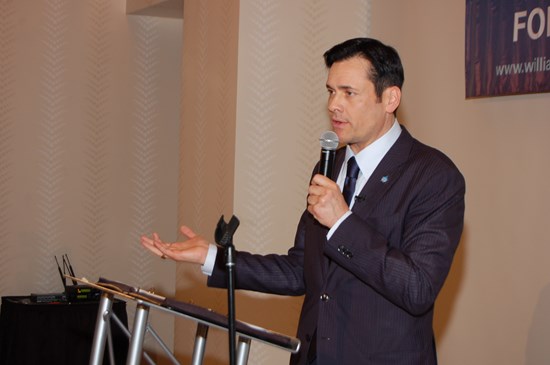 Please help us get William J. Kelly on the ballot for U.S. Senate.
Circulator Instructions:
1. Please download the petition here.
2. Ask your friends and family to sign the petition. Try to fill out all 10 spaces with signatures People who sign the petition should not use any "ditto" marks or leave sections blank.
3. Each circulator needs to be 18 years of age or older and citizens of the United States.
4. Each circulator needs to fill out the bottom of the petition, sign it and have it notarized.
5. Circulators should NOT sign the bottom portion of the petition until you are instructed to do so by a Notary Public.
6. Circulators must appear in person to sign the Circulator's Affidavit at the bottom of the petition.
7. Even if the petition has less than 10 signatures, it still can be signed, notarized and turned in.
8. Send the completed, signed, and notarized petition to Friends of William J. Kelly, 440 N. McClurg Court, #816, Chicago, IL 60611.
Signer Instructions:
1. All signers must be registered to vote.
2. Signers may not sign the petition more than once.
3. Signers may only sign for themselves.
4. Signers may NOT sign a petition for more than one PARTY. Signers MAY sign multiple petitions for candidates of candidates of the same party.
5. Signers should sign their name as it appears on their voting card.
Thank you for your support!