News
Friday, June 22, 2018 7:34 PM
Sneed: Kelly takes page from WGN's Wally Phillips to defeat Rahm
A big thank you to Michael Sneed at Chicago Sun-Times for mentioning our referendum to term limit Rahm Emanuel today! To help us term limit Rahm, visit williamjkelly.org and download the petition, thank you!
The Quinn bin...
Conservative firebrand William J. Kelly is giving former Gov. Pat Quinn a full hour every day on his 1590 WCGO radio show this week to promote the "Take Charge Chicago" referendum, which could term limit Mayor Rahm Emanuel who is seeking his third term in office.
Translation: Kelly is taking a page from WGN legend Wally Phillips who gave Quinn's first referendum a boost by having him on his radio show 12 ties, thereby gathering 635,158 signatures that year to place it on the ballot.
The bank shot: Quinn, who needs 100,000 signatures by August - and has 50,000 plus already - wants a two-term limit for a Chicago mayor.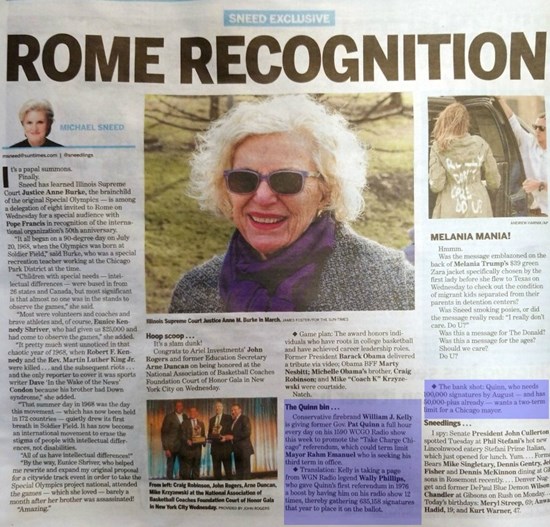 ---
Tuesday, June 12, 2018 12:23 PM
Kelly Teams Up with Former Gov. Pat Quinn to Defeat Rahm
Chicago, IL - William J. Kelly, who busted the campaign finance caps in the 2015 Chicago mayoral race which forced Rahm Emanuel into a historic run-off election, is teaming up with former Illinois Governor Pat Quinn to put a historic term limits referendum on Chicago's November 2018 ballot. The binding referendum, if passed, would legally prevent Rahm Emanuel from seeking a third term as mayor in 2019.

Chicago has never had a binding referendum in its 180-year history and unlike every other U.S. city, does not limit the terms of its mayor.
With the help of Chicago voters, Quinn and Kelly intend to change that and deny Rahm a third term as Chicago's mayor.

Kelly invited Quinn to the Citizen Kelly Show at AM 1590 WCGO studios Monday to talk about the referendum. To place the "Take Charge Chicago" referendum on the November ballot, circulators must gather 100,000 signatures - and more than half have already been gathered.

"In 2011, I challenged Rahm's petitions for Chicago mayor on the basis of residency. A corrupt ruling by the Chicago Board of Elections allowed Rahm to run despite his flaunting of the residency requirement. He has been an illegitimate mayor from Day One," Kelly says. "Yet, still today, despite scandal after scandal, he still has all the corrupt insiders and big money he needs to win a third term. In order to save Chicago, we must have this term limits referendum on the ballot."
Kelly says that Rahm has caused immeasurable harm to the people of Chicago and that the CPS sex abuse scandal, thousands of unsolved murders and shootings, and out-of-control taxes and spending are the proof.

"Last week, the Chicago Tribune reported 523 cases of child sexual abuse, sexual grooming, and rape at CPS for the last 10 years - hidden from public view by Rahm's appointees to CPS. Now it is clear that Rahm and his entire administration must go."
"In 2011, I lost my radio show on AM 560 WIND for daring to challenge Rahm's residency. In 2019, I guarantee you that it will be Rahm who loses his job," Kelly says.


For more information and to download a petition, visit:
https://www.williamjkelly.org/news/kelly-teams-up-with-former-gov-pat-quinn-to-defeat-rahm
###
---
Wednesday, June 6, 2018 7:57 PM
Kelly: Hold Rahm accountable for CPS sexual abuse scandal

Rahm thought his CPS sex scandal was going to be a one day story until he heard my new promo. Tune into the Citizen Kelly Show at 10 pm on AM 1590 WCGO before Rahm gets me kicked off the air again. Listen live at www.citizenkelly.com
---
Tuesday, June 5, 2018 1:20 PM
Kelly Exits Illinois Governor Race, Endorses McCann over Rauner
Chicago, IL - William J. Kelly has released the following statement on his endorsement of Sen. Sam McCann for Governor:

One year ago, I announced I was a candidate for Governor in the Republican primary. I was the candidate that exposed Rauner's secret sanctuary state bill. Our conservative elected officials failed to sound the alarm and they allowed it to pass.

But my opposition to Bruce Rauner goes all the way back to 2013 when I first discovered his close business and personal ties to Mayor Rahm Emanuel. I knew anyone who was friends with Rahm Emanuel had to be bad. The fact is I've opposed both Rahm and Rauner for years now. Just to be clear, my opposition to Rahm and Rauner is based on my love for Illinois.

I was born and raised in the City of Chicago and love Illinois and Chicago with all of my heart. It breaks my heart to see what Rahm and Rauner have done. Over the last year, I've traveled throughout Illinois and asked the question: If you could do anything to improve the State of Illinois what would it be. The answer I've gotten in response was...move out of Illinois.

That is heartbreaking and unacceptable. That's why it's not enough to run a protest campaign. Or defeat Bruce Rauner. It is essential for the future of Illinois that in 2018 we defeat both Bruce Rauner and JB Pritzker. If either of them wins, it will be a deathblow to Illinois.

That's why today I am endorsing Sen. Sam McCann for Governor of Illinois. Sam is also running as an independent conservative candidate. He is a three-term state senator with a long history of standing up for Republican, independent, and middle-class family voters. He is pro-life and has a 100% rating from the NRA. And he opposed Rauner's secret sanctuary state bill.

Effective today, I am shutting down my independent campaign committee and I will be volunteering every day to make sure Sen. McCann gets the 25,000 signatures he needs by June 25th to get on the ballot and that he wins in November.

During my statewide tour, I asked voters: what would it take for them to stay? The #1 answer was: do something about Chicago crime and corruption and that's what I am going to do.

I will redouble my efforts in Chicago. I will also host weekly "Reform Fridays" meet and greet events. These will also serve as a petition pick-up and drop-off point for McCann for Governor.
You can find all of the details in the link below at williamjkelly.org.

Thank you and God Bless you and God Bless the State of Illinois.
---
Friday, June 1, 2018 10:19 AM
Kelly thanks Trump for pardoning Dinesh D'Souza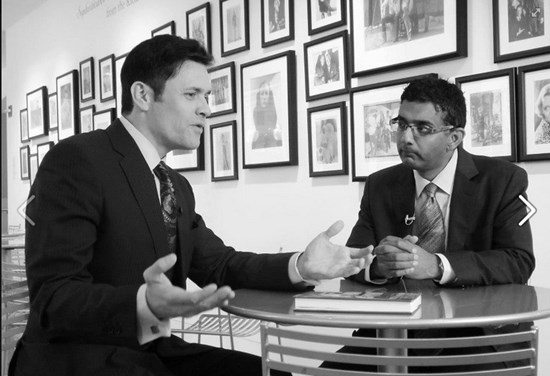 I'm very happy that President Trump has pardoned my friend Dinesh D'Souza. The Left abused their power for eight years to spy on, investigate, and prosecute their political opponents and Trump is finally setting things right. Williamjkelly.org