News
Wednesday, October 31, 2018 1:23 PM
Kelly: Let the De-Raunerification of Illinois Begin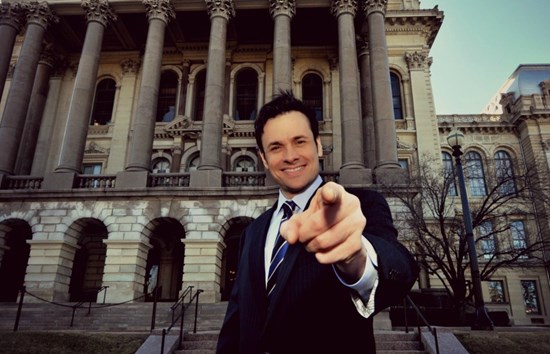 A second open letter – Illinois Policy Institute's John Tillman and Rep. Jeanne Ives just endorsed Gov. Bruce Rauner AGAIN. If you are as shocked and disgusted as I am, read my open letter.
My Fellow Citizens,
Last week, I explained why I cannot support Gov. Bruce Rauner and why I am supporting pro-life conservative Republican Sen. Sam McCann. I am more convinced than ever that we need to rebuild the Illinois Republican Party without the Raunerites who have betrayed our trust.
Last week, Illinois Policy Institute's John Tillman praised Gov. Rauner for his courageous leadership. This week, Dan Proft trashed President Trump and said he wasn't a "conservative." Proft is currently running attack ads linking Trump to Democrat Mike Madigan.
To make matters worse today, Rep. Jeanne Ives endorsed Gov. Rauner for re-election. Last year, Ives apologized to conservatives for supporting Rauner in 2014. She vowed not to support him after he signed bills expanding taxpayer-funded abortion and legislation making Illinois a sanctuary state but has flip-flopped again.
Since her primary defeat in the Governor's race, Ives has refused to endorse the only pro-life candidate for Governor in the race, Sen. Sam McCann. She never had any intention of endorsing him. Why? Because Raunerites believe in power, not principles.
Ives has attacked McCann for telling the truth about Rep. Tom Morrison, who claims to be pro-life but has always been loyal to Rauner. In 2014, Morrison told pro-life voters to ignore Rauner's pro-abortion views and support him anyway. Ives has continued to support Morrison even after he vouched for a teacher who was convicted of child abuse and accused of molestation.
However, as outraged as she says she is, Ives is again supporting Gov. Bruce Rauner, a major donor to Planned Parenthood and the ACLU's abortion rights project.
Are you as disgusted as I am? You should be. We need to reject the Rauner Party once and for all. Let's be clear: These "conservatives" sold your vote to Bruce Rauner in 2014 and they are doing it again now. They told Rauner they could deliver him the conservative vote and they did. Rauner gave them millions of dollars in return for YOUR VOTE.
Rauner even fired his entire staff and hired Illinois Policy Institute staffers instead. This was part of the deal. What are they getting from Rauner this time?
If these people really had any conservative principles, they would have never endorsed or supported a Never Trumper like Rauner in the first place. Illinois would never have been a sanctuary state and expanded taxpayer-funded abortion wouldn't be the law of the land.
Raunerites do not care about you or your family. We need to rebuild the Illinois Republican party – free of Raunerites – and the sooner the better.
On Tuesday, vote for Sen. Sam McCann and let the de-Raunerification of the Illinois Republican Party begin.
- William J. Kelly
---
Wednesday, October 24, 2018 10:26 AM
Kelly: Why I Won't Support Rauner and Will Support McCann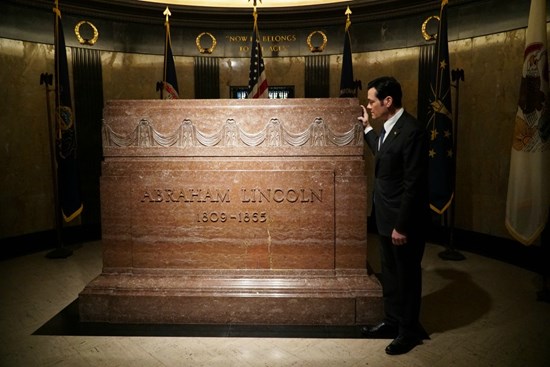 My Fellow Citizens,
I will not and cannot support Governor Bruce Rauner for re-election. I didn't support Bruce Rauner in 2014. Why should I start now? It was clear to me in 2013 that Rauner was buying up the Illinois GOP at bargain basement prices. It was obvious that Rauner was paying some conservative and pro-life leaders for their endorsement and support. Unfortunately, I could not have been more right about Governor Rauner. It will take the Illinois Republican Party years to recover from what Bruce Rauner and his allies have done.
Because of Bruce Rauner and his friends, Illinois is now a sanctuary state for illegal immigrants and amnesty groups have received millions in grants.
Because of Bruce Rauner and his friends, expanded taxpayer-funded abortion on demand is the law of the land. He has also given Planned Parenthood more than $4 million in taxpayer-funded grants.
With the help of Bruce Rauner and his pals, Illinois passed a 32% permanent income tax hike. He signed the Democrats' $38.5 billion spending plan earlier this year.
Rauner endorsed Chicago Mayor Rahm Emanuel for re-election over my Republican candidacy. For years, he cut deals with Democrat unions in exchange for millions in union pension business.
For the last four years, Bruce Rauner and his allies at Illinois Policy Institute and Liberty Principles PAC have spent millions attacking pro-life conservative candidates and smearing their good names – including Sen. Sam McCann.
Rauner used Dan Proft's PAC to attack McCann with $2.3 million in negative ads and – because McCann is beloved in his district – the effort failed.
That's why I am supporting the only real Republican in the race for Illinois Governor – Sen. Sam McCann, a courageous pro-life conservative. A true man of integrity and honor.
Sen. McCann voted against Rauner's taxpayer-funded abortion bill. McCann voted against Rauner's sanctuary state bill. He also voted against Rauner's permanent 33% income tax increase. All of Rauner's political allies in the General Assembly voted for it.
The Rauner Party must end now.
I swore an oath on President Abraham Lincoln's grave that I would rebuild the Illinois GOP – free of Raunerites. I will make good on that unbreakable oath.
Don't listen to Rauner's supporters. They have failed us.
Please support Sen. Sam McCann
for Governor
this November. The future of Illinois and the Illinois Republican Party depends on it.
- William J. Kelly
---
Friday, October 5, 2018 3:53 PM
Kelly: Van Dyke verdict is tragic for Chicago, the police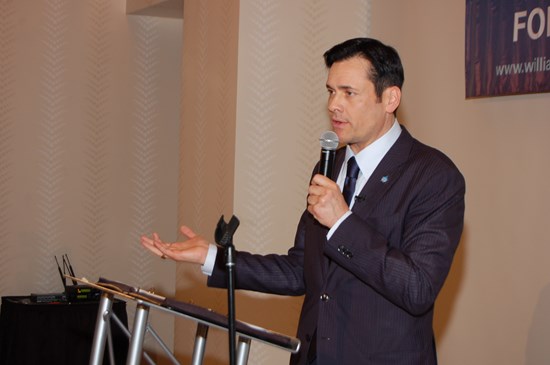 The campaign of William J. Kelly has issued the following statement on the verdict in the Jason Van Dyke trial:
It's a tragic day for Chicagoans and for the Chicago Police officers that risk their lives every day trying to protect us. Under Mayor Rahm Emanuel, Chicago has become America's murder capital and now it's only going to get worse. Why would any officer draw their gun to protect the public or themselves from a criminal – drug-crazed or otherwise? You either end up dead like Cmdr. Paul Bauer or facing life in prison on a second-degree murder charge like Officer Van Dyke. The city doesn't have the backs of the police and this case proves that. Unfortunately, there was no way Officer Van Dyke was going to receive a fair trial in Cook County.
---
Tuesday, October 2, 2018 3:40 PM
PBS: Kelly calls on Rahm to resign over CPS sex scandal

Chicago, Illinois - During a recent appearance on the PBS show, "Chicago Tonight," William J. Kelly, the only Republican candidate for Chicago mayor, blasted the Chicago media and national Democrats for giving Rahm a pass on the Chicago Public Schools sex abuse and rape scandal - a sharp contrast to their treatment of Judge Brett Kavanaugh.
"My job isn't done yet. It isn't enough that Rahm quit the Mayor's race, he must resign effective immediately," Kelly said. "Why hasn't Rahm fired his appointees to the Chicago Board of Education? An internal investigation is not enough - not after 500 cases of rape and sexual abuse of minors over the last eight years."
Kelly is calling for a federal probe into the Chicago Public Schools cover-up and criticized the Chicago media for making the scandal a one-day story.
PBS host Phil Ponce protested that Chicago media have covered the scandal. "This scandal should be front page news. It should be the story you cover every single day," Kelly replied.
In the op-ed, Kelly also drew comparisons between Chicago Public Schools and the Catholic Church.
Kelly wrote:
But doesn't Illinois Attorney General Lisa Madigan have a "moral obligation" to investigate the 500 cases of rape and sexual abuse at Chicago Public Schools too? As the son of Chicago Public School teachers and a graduate of Quigley Preparatory Catholic Seminary, I'm outraged.
In this era of #MeToo, Rahm Emanuel should be driven from Chicago with pitchforks. Why isn't Emanuel being held accountable for the 500 cases of rape and sexual abuse at CPS? How many cases of rape and sexual abuse at Chicago Public Schools have there been since the 1940s?
The national media should be asking these questions but they aren't because Chicago is a Democratic town and Rahm Emanuel is their liberal sacred cow.
---
Friday, September 21, 2018 1:30 PM
My column at Washington Times: Why Rahm must resign now
From my column at the Washington TImes...
The Chicago media is mourning Mayor Rahm Emanuel. The parade of misty-eyed media tributes began last week after Mr. Emanuel announced he was quitting the Chicago mayor's race. "What will Chicago do without Rahm and his vastly superior intellect?" asked the media elite. "What will be his legacy?"
Yes, how can Chicago possibly survive post-Rahm?
The reality on the ground in Chicago is much different than this fake media narrative. What about the unchecked homicide rate, Chicago's role as a major illegal drug distribution hub and the billions in pension debt the city owes?
If legitimate media actually existed, news outlets would be calling for Rahm Emanuel's head. Editorial boards would be demanding that he resign. But they aren't. They are still protecting him as they have done for the last eight years. They are whitewashing his abysmal record. They're burying the facts.
So why did Rahm Emanuel really quit the Chicago mayor's race?
Is it the city's homicide rate or Chicago's status as America's murder capital? No, Mr. Emanuel doesn't care about the shootings on the South and West sides. The numbers may even be worse than reported. In 2014, Mayor Emanuel was accused by Chicago's inspector general of reclassifying homicides into noncriminal deaths.
Is it Chicago's 17 percent murder clearance rate? No, Mr. Emanuel doesn't care that police only solve 1 in 20 murder cases. In fact, Rahm Emanuel has closed down Detective Areas in high-crime areas, resulting in a loss of informants. The Chicago Police say the shutdown contributed to Chicago's poor clearance rate.
Rahm Emanuel quit for two reasons. The first reason why Mr. Emanuel quit is due to the success of the "Take Charge Chicago" referendum. The referendum puts a two-term limit on Chicago mayors and, if passed this November, would have prevented Rahm Emanuel from seeking a third term. Mr. Emanuel filed a legal challenge to the group's 86,000 signatures at the Chicago Board of Elections — and lost a week before he quit the race. This is not a coincidence.
But there is a second and more important reason why Rahm Emanuel quit the Chicago mayor's race; the Chicago Public Schools sex abuse and rape scandal. In June, a Chicago Tribune investigation uncovered 500 cases of rape and abuse at Chicago Public Schools. In one case, a 16-year-old girl was raped 40 times by her coach. These cases of abuse and rape occurred over a 10-year period. Rahm Emanuel has been mayor for eight of those years.
Read the full column at the Washington Times.