News
Monday, December 11, 2017 8:02 PM
Kelly: Rahm yuks it up with Colbert while Chicagoans die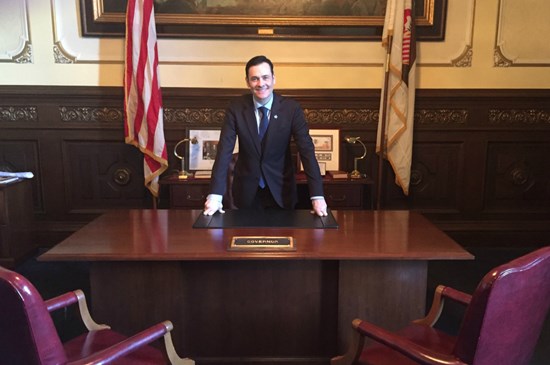 William J. Kelly, challenger to Governor Bruce Rauner, has released the following statement:
Anyone who has followed my political campaign, watched my TV show or listened to the Citizen Kelly Show knows I hate violent crime and criminals but what bothers me equally is the worthless response of our public officials. Today, another Chicago school student was gunned down bringing our murder rate up to 646 for the year so far and what is Rahm Emanuel's response? Rahm will be yukking it up with Stephen Colbert on the Late Show tonight! I will make Illinois safe again in 2018 and I will recruit an independent candidate for mayor to defeat Rahm in 2019.
---
Monday, December 4, 2017 10:10 AM
Kelly Announces Independent Bid for Governor Against Rauner
'We must break the Rauner Party,' says Kelly
CHICAGO, IL (December 4. 2017) William J. Kelly, challenger to Bruce Rauner, has released the following statement about his candidacy for Governor:
Four years ago, I sounded the alarm to Republicans that Bruce Rauner was not a real Republican. This was clear to me due to his contributions to Planned Parenthood, the ACLU, and his close business and personal relationship with Rahm Emanuel.
Sadly, Republican insiders dismissed my warnings and allowed Bruce Rauner to purchase the Illinois Republican Party lock, stock, and barrel. I said then that Rauner would be a disaster for the State of Illinois and the Illinois Republican Party and the last four years have proven me right. Instead, of apologizing to me and supporting my campaign for Governor, these same Republican insiders, who sold us out, have done everything in their power to keep me off the ballot.
Rauner's re-election campaign is being run right out of State GOP headquarters. In any other state, the state Republican Party has its own headquarters, staff and lists and they treat all Republican candidates equally. But not so in Illinois. For all practical purposes, the Illinois Republican Party is the Rauner Party.
I've seen this all before. In 2010, I learned my lesson when I ran statewide for Illinois comptroller. The Illinois GOP put a spoiler in race to split the primary, guaranteeing that I would come in second. Well, the Republican insiders at the Illinois Opportunity Project are up to the same old tricks again with a new spoiler candidate in 2018. I'm not playing their game anymore. Under these circumstances, only a fool would seek the Rauner Party nomination for Governor. But I don't want the Rauner Party nomination. I want to break the Rauner Party.
That is why today I am announcing that I am officially an independent candidate for Governor of the State of Illinois.
An independent candidate for Governor is exactly what Illinois needs right now. If we leave it to the Republican or Democrat nominee in 2018 we will end up with the same millionaires, billionaires, insiders, elites, and cronies. It's time for a Governor for the people. This is not a campaign to send a message. This is a campaign to bring Illinois together. This is a campaign to win. This is a campaign to make Illinois work again.
For questions or additional comments, contact Amy Olson 312-768-8683 or by email at williamjpkelly@gmail.com.
---
Thursday, November 30, 2017 5:39 PM
Kelly: Rauner, Ives campaigns bullying my petition circulators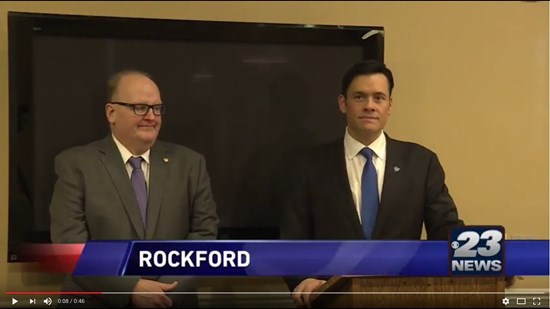 William J. Kelly, challenger to Bruce Rauner, has released the following statement:
I smell a Rauner rat....But it's hard to tell because the Rauner rats and the Ives rats are the same people. I am saddened - no, shocked - to learn that my opponents' campaigns have been trying to pressure, bully, and intimidate petition circulators for my campaign for Governor. This ugly tactic is right out of the Rauner handbook.
To all my friends and supporters, I just want to say thank you for standing up for what is right. For having real courage. 2018 is our best, perhaps last chance to rebuild a real Republican Party in Illinois and reject the corrupt insiders of the past and present. Thank you again for your overwhelming support.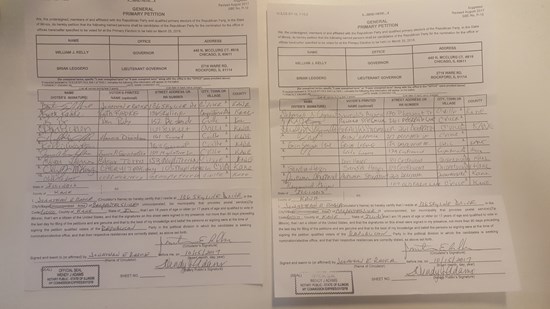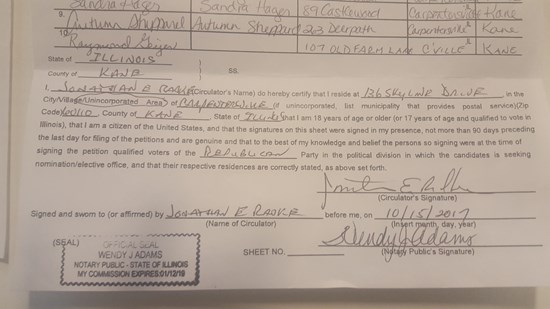 ###
---
Thursday, November 30, 2017 4:16 PM
Kelly: Illinois deserves a real choice for Governor in 2018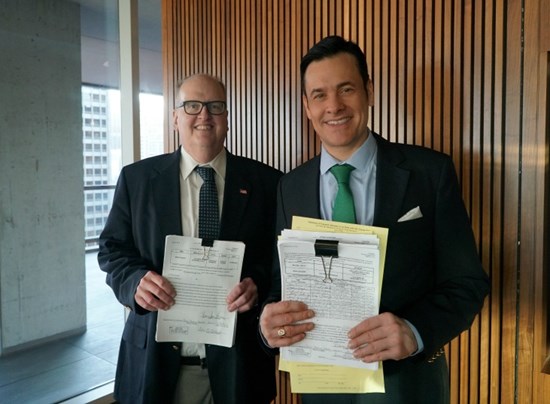 We're ready to file our petitions and our campaign ad is getting a tremendous response! Please share this with your friends and family and spread the word that, in 2018, Illinois will have a real choice for Governor and Lieutenant Governor.
---
Wednesday, November 29, 2017 6:18 PM
Kelly: We have to break the Rauner coalition in 2018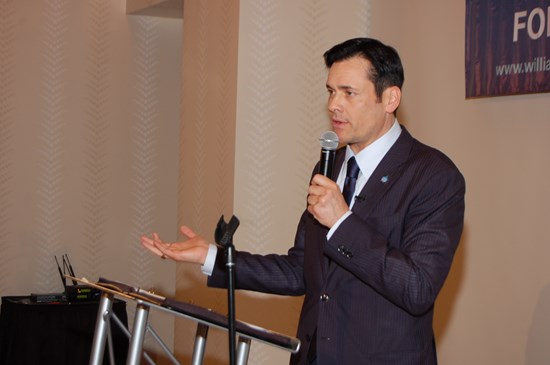 William J. Kelly, challenger to Bruce Rauner, has released the following statement:
I want my fellow Republicans to have a real choice for Governor in 2018 and no more dirty insider deals. We all know now how Bruce Rauner bought the Illinois Republican at bargain basement prices in 2014. Is anyone surprised that he's up to his old tricks in 2018.
It's time we have a two-party system in Illinois. I've been fighting my entire life to have a real Republican Party. This will only become reality if we shine a light on the Rauner Coalition.
###